Reviewing the Features Released in June 2023

We hope you're finding value in our platform, and as always, we are committed to enhancing your experience by regularly adding new features and improvements.
This month, we were thrilled to introduce you to our latest addition – Conditional Formatting. Moreover, we'd like to give you a sneak peek of an upcoming new variable type – Table Variable!
Conditional Formatting
Our recently launched Conditional Formatting feature allows you to automatically apply diverse colors to variable values depending on specific conditions. This capability lets you effortlessly highlight important information and direct users' focus toward crucial data elements depending on their values. Conditional Formatting facilitates easier review processes and ensures well-informed decisions on applications.
You can now leverage the power of Conditional Formatting on the following pages:
To incorporate Conditional Formatting to a variable:
1. Hover over the desired variable.
2. Click the 3-dot icon and select "Add Conditional Formatting".
3. Utilize DigiFi's formula language to establish the condition(s) that will determine when the highlight color is applied to a variable when its value meets certain criteria. You can pick the color through the color picker option or input a HEX color code. To highlight, the condition must return either TRUE (boolean) or "true" (string).
4. Optionally, you can enable the toggle function and assign a highlight color in case all conditions are unsuccessful.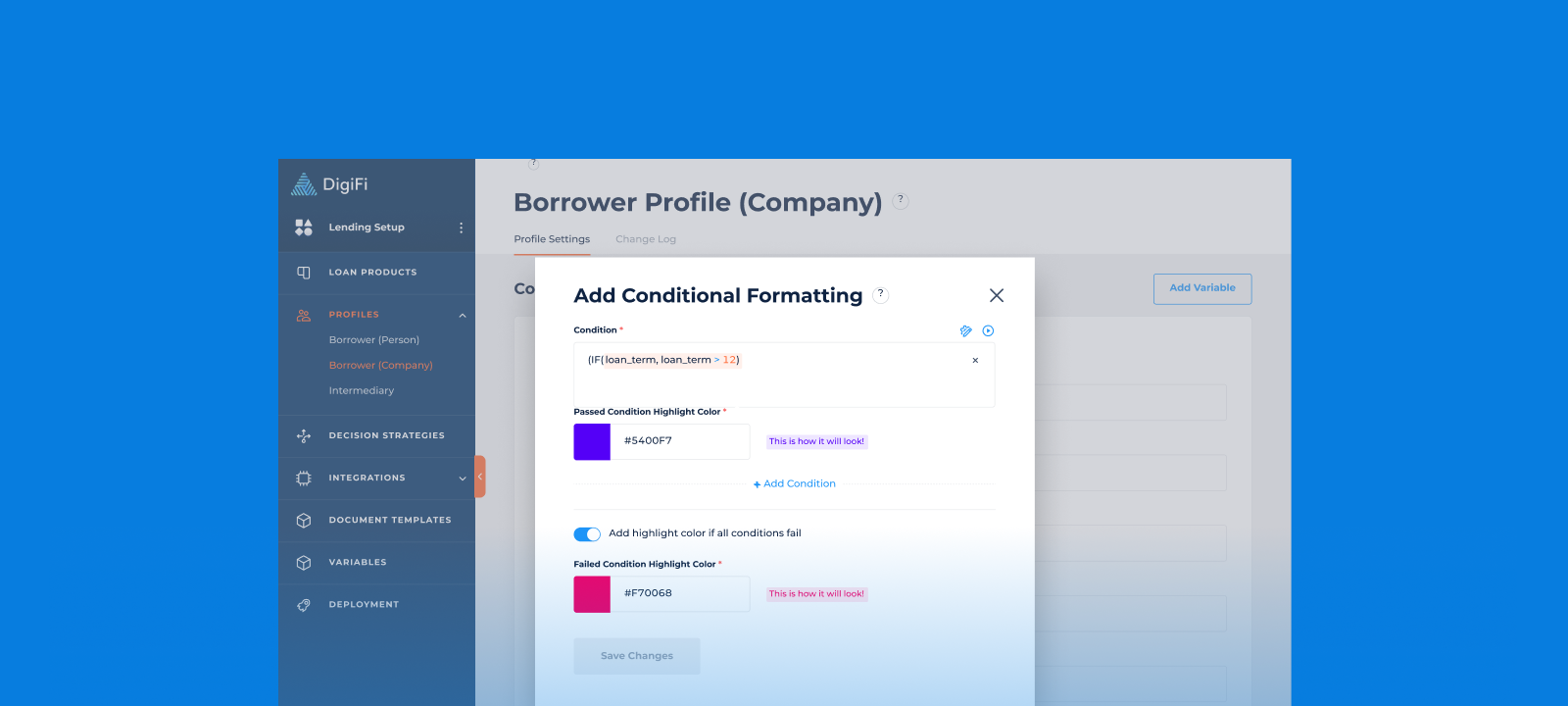 Introducing the Upcoming Table Variable
We're also excited to announce that our next update will introduce a new variable type called Table. This data type is designed for groups of data with multiple similar parameters (i.e., an array of objects) and can be used across the platform, including Application Data Tabs, Borrower and Intermediary Profiles, Decisions and Integrations, Tasks, and more. Additionally, you will be able to use specific cell from Table variables in other calculations within the platform. This complex variable type has been requested by many of our customers and we look forward to releasing it soon. Stay tuned for more details next month!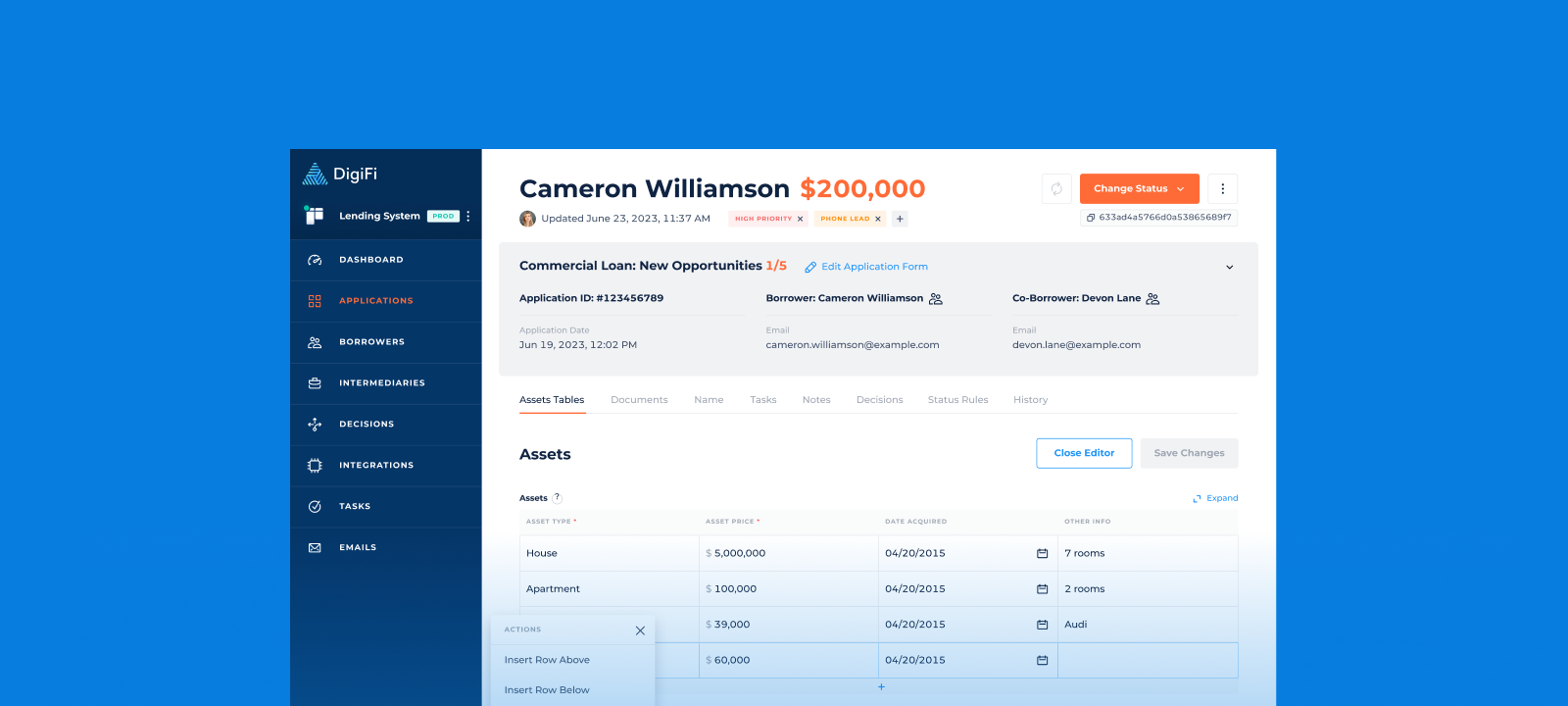 We hope that Conditional Formatting and the upcoming Table variable will significantly enhance your platform experience. As always, your feedback and suggestions are greatly appreciated.
---
published  June 30, 2023