DigiFi New Version: Improved Dashboard

Get ready for some exciting updates to the DigiFi platform with our upcoming release! With this blog post, we kick off a series of updates detailing our platform's new features and changes. We'll dive into the key differences between the prior version and the new one to ensure a smooth transition for all users.
Today we'll look at the updated and improved dashboard, which provides an overview of your activity on the platform and is the first page you see when entering your account.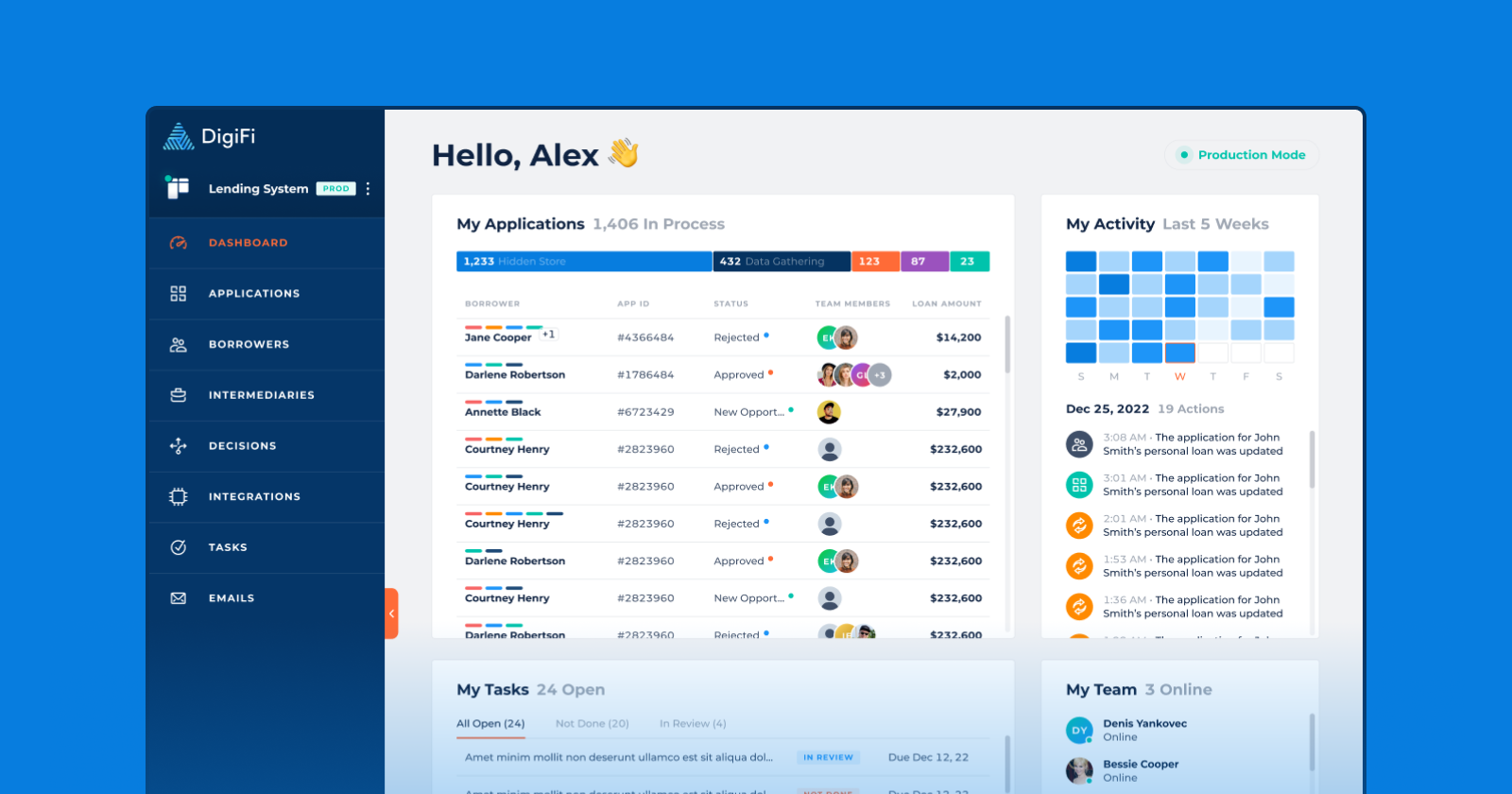 The dashboard is now lets you quickly see your activity and next steps. It is divided into 4 sub-sections ("My Applications", "My Tasks", "My Activity" and "My Team") letting you check on the applications and tasks you are assigned to.
You will be able to see the number of applications within different statuses and can immediately open any application to resume your work. The colorful bar lets you filter the applications by status - clicking one color will show you all the applications in the corresponding status.
Additionally, tasks are shown by their statuses and due dates which lets you keep an eye on what needs to be done next. Clicking on any task will redirect you to the task view on the application.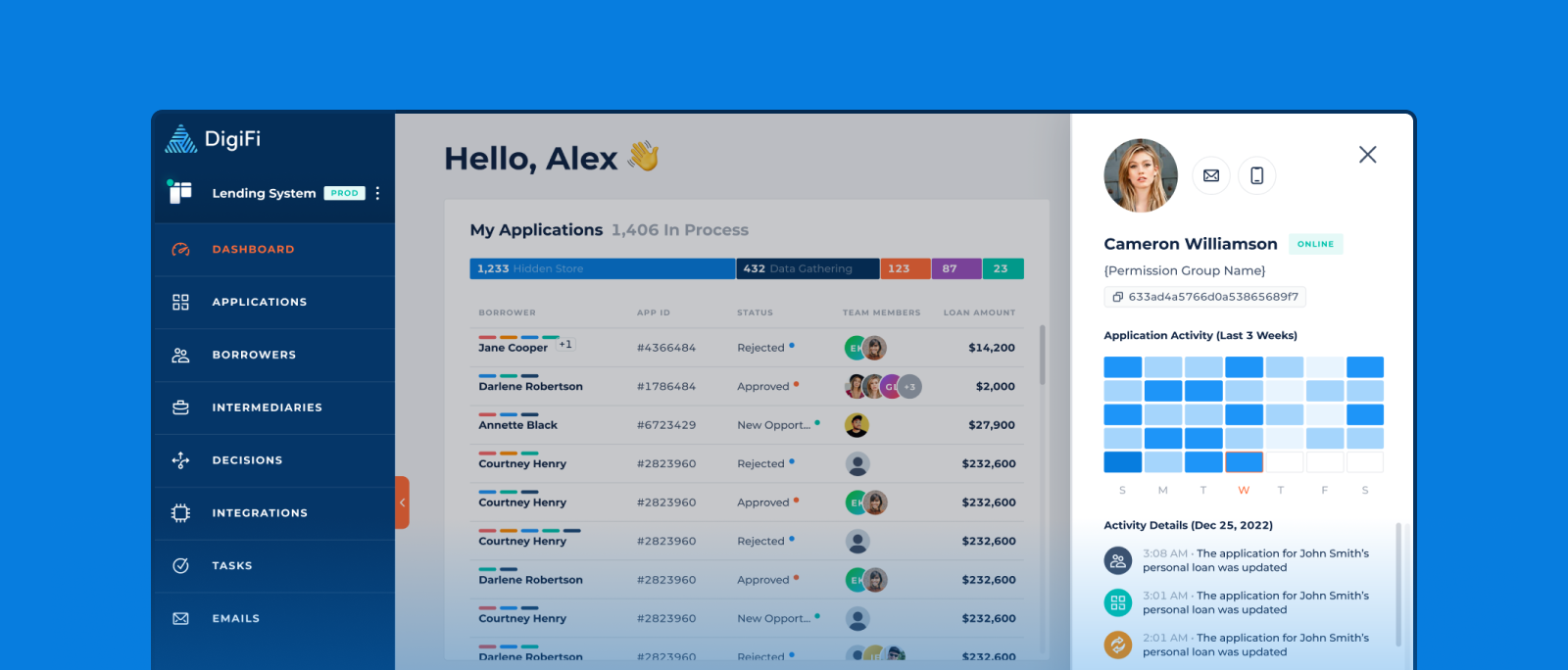 Finally, you will be able to see all your teammates and their recent activity. Clicking on a specific user will open their profile in a sidebar, which includes their contact details and recent loan processing activity.
We hope that you'll discover all the benefits of the updated Dashboard and that you'll find it useful in your day-to-day activities.
Stay tuned for more information about the other changes within the platform!
---
Published March 15, 2023